At MIS Claims, we have been dealing with road traffic accidents claims for 25 years. Before summer, we decided that it was time for a change and rebranded to MIS Group. To celebrate the launch of our new branding we ran a competition that offered drivers the chance to win a car for a year! In order to enter and get your hands on a Kia Sportage 1.76 CRDi, with insurance included, the public had to enter either via Facebook, Instagram or on our website.
Social media influencer and Cool FM's Paulo Ross launched the competition for us by taking the competition car on a road trip and documenting his journey to his followers on Instagram. And it was one of his followers who entered and won!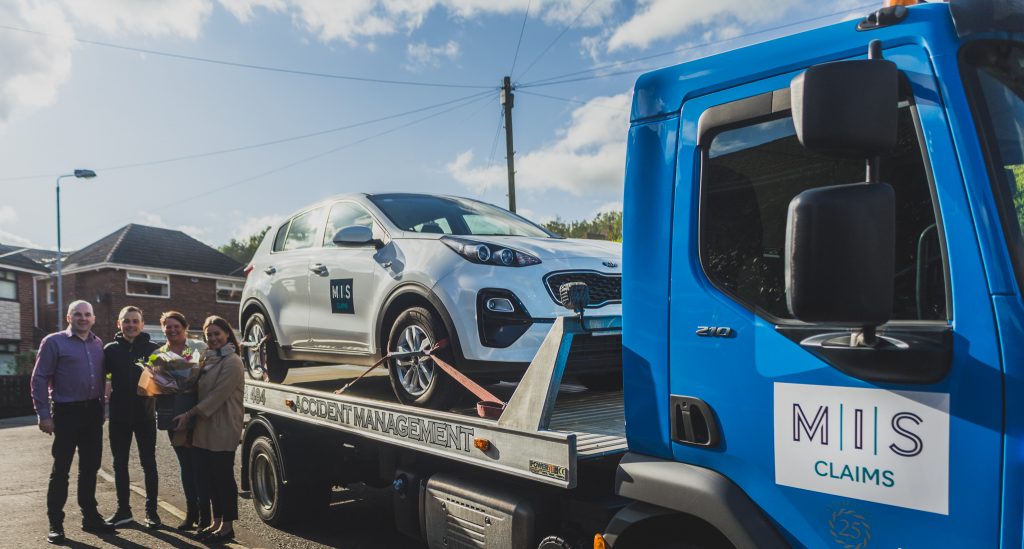 Julie Phillips, a Mental Health Nurse from Belfast is our lucky winner of a Kia Sportage for a year, plus insurance with AXA NI arranged by Hughes Insurance. Paulo joined us to deliver the car to Julies home along with our Operations Director Jonathan Ogilby & Marketing Executive Cortney Rowan. Health to drive Julie!!
We would like to thank everyone who entered our competition. Check out our pages on social media to keep up to date with what we are doing.