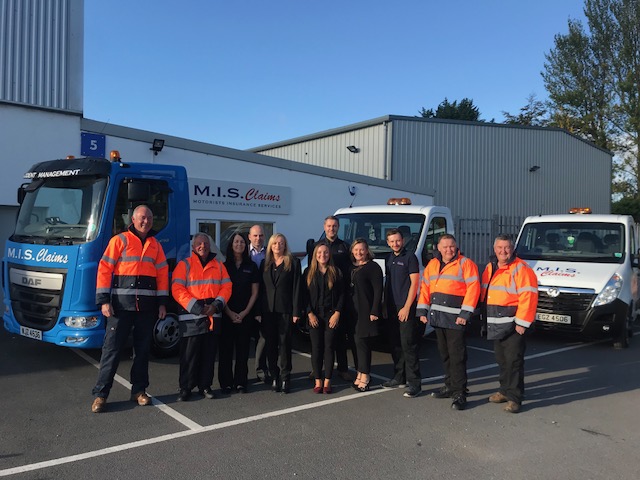 WE ARE HIRING!!

Job Title: Driver
Reporting To: Fleet Manager
Location: ICH Ltd, Dundonald
Salary: £19,108.93 per annum (£10.14 per hour) with an additional bonus of up to £500 paid twice a year subject to no incidents/accidents involving our vehicles.
Hours: You will be required to work 36 hours and 15 minutes Monday to Friday (8.45am – 5 pm) and Saturdays on a rota basis.  Due to the nature of the business, however, you will be required to work such hours as are necessary for the proper performance of your responsibilities and this will include shift work.
Drivers
Carry out daily inspection of lorry
Replace straps on the lorry
Report any vehicle faults/accidents/damage involving any of our vehicles in writing to the relevant person
Load and off Load hire vehicles
Carry out Pre and Post Hire checks on Hire vehicles
Book vehicles into Conlig
Deliver and collect hire vehicles from clients
Complete relevant paperwork with the client.
Valet cars
Help maintain tidiness of the yard
You must fully comply with the regulations in respect of the use of tachographs. Breach of the tachograph regulations would be deemed to be Gross Misconduct.
Adhere to procedures put in place in regards to transport legislation and Company policies.
Candidates must have:
A full UK driving licence to include categories C+E
Minimum of 3 years' experience driving class C+E vehicles.  
3 consecutive years accident / claim free driving
No more than 3 penalty points on their license
A valid digital tachograph card.
A CPC (Certificate of Professional Competence) Card.
Due to insurance restrictions, candidates must be at least 25 years old.
To apply, please download and return both forms to jobs@misclaims.com.